Use:
The machine is designed for plastic container printing, PP PET material, with Cup printing system for rectangular, oval or square containers, like cups, bowls.
Features:
1. It has corona treatment before printing, and with UV dryer, the imprinting is clear and the machine running steadily without noise.
2. Multi-color printing from 3 to 8colors.
3. There is convenient adjustment of ink supply quantity and mouse roller pressure, as well as ideal ink supply Printing plate is installed as automatic strain to upper and down conveniently, It's easy to color register. Suspension arm of printing cylinder and former rollers ensure simple and reliable release pressure regulation.
4. Adopt Siemens PLC and motors, touch screen from Taiwan.
5. Speed 300-400pcs/min.
Main Parameters:
| | |
| --- | --- |
| Industry Voltage (3 Phase, 4 Wires) | 380V, 50HZ |
| Printing Color | 6Colors |
| Printing Speed (depending on material, shape and dimensions of containers to be printed) | 300-400PCS/min |
| Printing Perimeter | 500mm |
| Max. Printing Length | 150mm |
| Min. Printing Length | 20mm |
| Max. Diameter of container | 180mm |
| Min. Diameter of container | 50mm |
| Max. Cup Height | 180mm |
| Min. Cup height | 40mm |
| Diameter of printing plate roller | 150mm |
| Diameter of central roller | 600mm |
| Taper (Printing Angle) | 5--15° |
| Max. Printing Sectors on central roller | 4 PCS |
| Number of Cup Mandrels | 8 PCS |
| Drive Control Type | Human-computer Interface |
| Pressure Required for Pneumatic System (Complete Machine) | 6-8 Bar |
| Total Electrical Power | 19 kw |
| UV Drying Power | 3 kw x1 |
| Max. Air Consumption | 48 m³/h |
| Suitable Printing Material | PP, PS, PET, HDPE etc |
| Corona Power | 1 kw |
| Weight | 7000 kgs |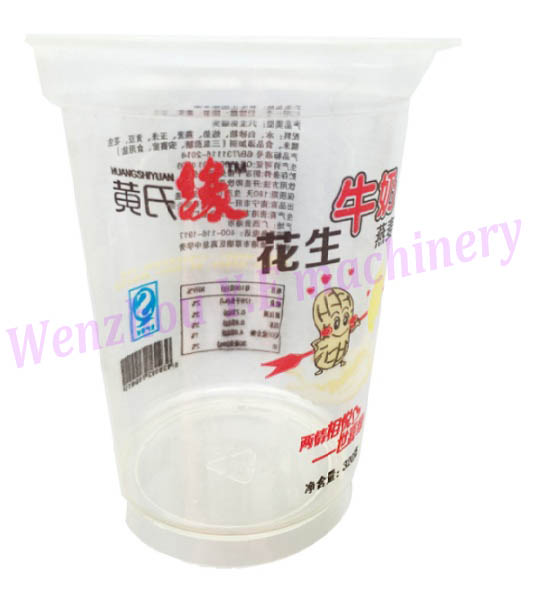 [contact-form-7 404 "Not Found"]