Use:
XG-42 multiple drinking straw bale packaging machine is used to  pack multiple drinking straws into bags.  The  machine comprises driving motor, driving system automatic film-unfolding device, tube feeding device, automatic sealing & cutting device, conveying device, etc.The machine is highly automatic, and its production speed is equal to that of above 10 workers, which saves labors. It paricularly suit for the package more than 15, and the packing is almost perfectly.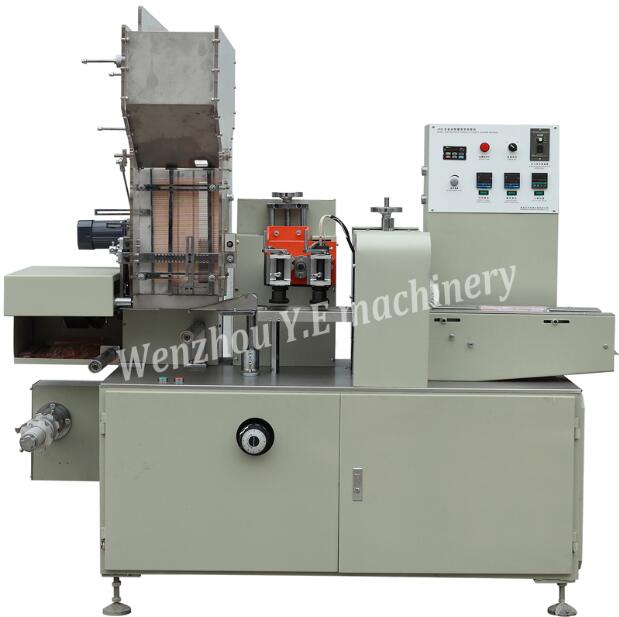 Characteristics:
1.It can finish packing and sealing at one time.
2.Automatic counting.
3.Adjustable packing speed and packing length.
4.Easy operation.
Quality:
The gears and bearings are precision ground and hardened to ensure smooth  and quiet operations.
The screw and barrel is manufactured from Aluminum Chromolybdenum alloy steel and is stress relieved.
The die undergoes nitride hardening treatment for a long service time.
The water tank and the surface of cutting machine are made of 304 stainless steel.
The main extruder's screw designed to suit plastic material specified. Tube die head assembly manufactured in tool steel.
Main Parameters:
Driving motor
0.75kw by frequency converter
Power:220V
Production capacity
2-16pcs/pack
60-100 pack/min
16-50pcs/pack
30-60 pack/min
Packing method
Three sides sealing
Wrapping material
BOPP film
Width of wrapping
                                     Can be customized by client
specifications
Diameter:3-6mm
Length:80-250mm
Machine size
1800mm×800mm×1700mm
Weight: 500 kg
[contact-form-7 404 "Not Found"]